Last year Samsung managed to anger many Note series fans in Europe by not officially launching theGalaxy Note5 on the continent in 2015. For some reason, Samsung decided that only the Galaxy S6 edge+ was to be sold in Europe, at least at first. While the Note5 did eventually become available too, many early adopters didn't like how they were forced to pick the phablet with the curved screen even if they wanted the one with the S Pen.
Amazingly, Samsung seems to have learned something from that ordeal. If a new report is to be believed, the Korean company will not repeat that story. What's more, its strategy for this year's flagship phablets seems to be exactly the opposite, at least for the UK. Namely, it's said that Samsung will bring the Note 6 to the UK from the beginning, while the Galaxy S7 edge+ will not see an official launch in the country. Ever.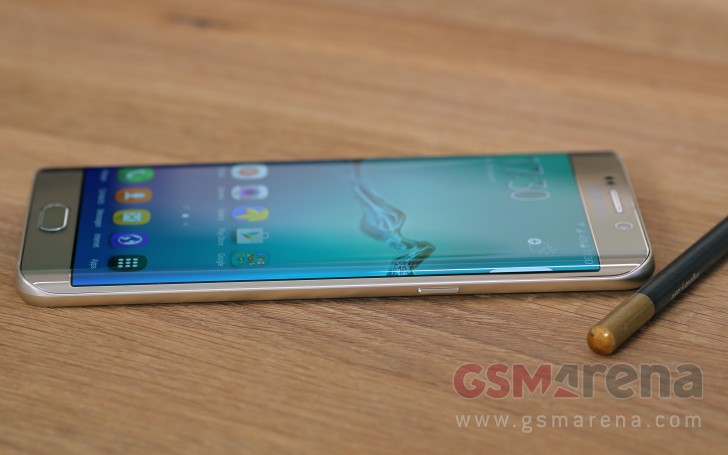 It's probably safe to assume that the same thing will happen in Continental Europe. The information allegedly comes from a "source high up at one of the UK's major networks". The reason for the change in strategy has to do with a "backlash from loyal Note fans" over what happened last year. And sales of the S6 edge+ (pictured above) in the UK were quite disappointing, which is possibly why that market won't see its successor.
The Galaxy Note 6 is due for release in August. The 5.1-inch Galaxy S7 and the 5.5-inch S7 edge are going to be unveiled on February 21 at MWC in Barcelona, and they are to go on sale in early March according to the same source.
Hopefully you have taken all of this with a grain of salt, since we're still many months away from the Note 6's announcement – hence, even if these plans are true right now, there's still time for them to change.
Source
["source -cncb"]