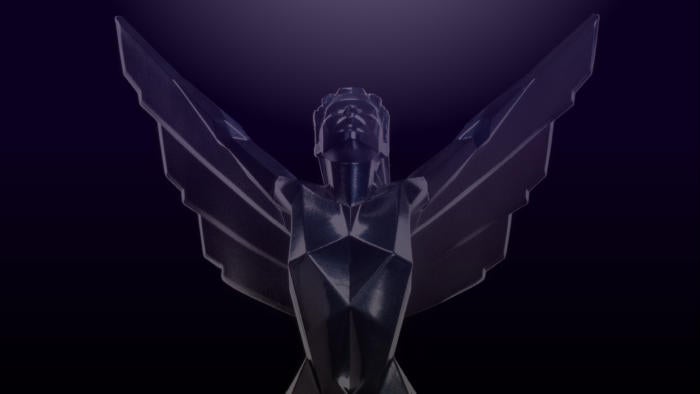 We're still a few weeks out from announcing our own Game(s) of the Year list, but 2016's first Faux Video Game Oscars event happened last night: The Game Awards, the show that Geoff Keighley spun out of Spike's old Video Game Awards.
And as with every year, the awards themselves took second stage to the non-stop hype train of trailers for next year's games. What an honor! So inside, you'll find all of the World Exclusive Reveals™ from last night's 2016 Game Awards. That means Mass Effect: Andromeda, Guardians of the Galaxy: A Telltale Series, and more.
Bulletstorm: Full Clip
The "World Exclusive Reveal" train started before The Game Awards even officially started, with Gearbox and People Can Fly revealing Bulletstorm: Full Clipa.k.a. Bulletstorm: Remastered Edition. Or, if we're being hopeful here, Bulletstorm: Maybe They Fixed The Damn PC Port This Time Around.
Death Stranding
Next up: A lengthy speech from Keighley honoring Metal Gear Solid mastermind Hideo Kojima, whose award fell into some weird limbo last year in the aftermath of the Kojima/Konami fallout.
Oh, and once Kojima had his award well in-hand he showed off another weird trailer for his upcoming game Death Stranding. Not as weird as "Norman Reedus naked holding a baby," but this time we got "Dismembered baby doll floating down a canal." So yeah, still pretty weird.
Guardians of the Galaxy: The Telltale Series
One lengthy music performance, a single award, and 20 minutes later, we got another reveal. This time? Telltale expands its staple of superhero-themed adventure games to include Guardians of the Galaxy. Not much to go on here. Just a brief teaser, but one that still garnered quite a bit of buzz nevertheless.
Dauntless
Another incredibly short teaser, this time for Dauntless, an upcoming action RPG from a who's-who of developers that stem from BioWare, Riot, Capcom, and Blizzard. There's not much to go on in the trailer, but the official press release says:
"Dauntless is an online co-op action role-playing game (RPG) set in an untamed science-fantasy world. Players take on the role of elite warriors known as Slayers who protect humanity by hunting ferocious Behemoths.
The world of Dauntless has been shattered by a cataclysmic event, creating a vast array of uncharted and majestic floating islands. Behemoths, as cunning as they are vicious, consume the land, and it's up to the Slayers to hunt them down before they destroy what remains of the world."
28% off Bushbox Titanium Outdoor Pocket Stove – Deal Alert

Save 53% Plus an Extra $15 on Oral-B Pro 5000 Bluetooth Rechargeable…

27% off WakaWaka Solar-Powered Flashlight and Smartphone Charger – Deal Alert
Dooooooooooooooooom
Tired of boring ol' video game trailers? Let's take a break for some live Doommetal.
source"cnbc"