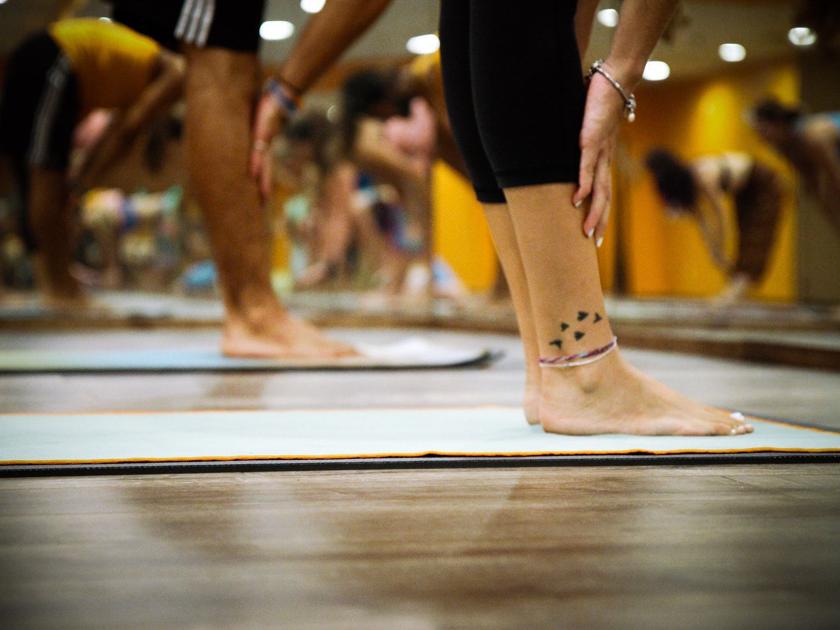 On Saturday, Omaha's one-day yoga festival is back for a second year.
The High Vibe Festival, which also includes a 5K and concert, will be at Stinson Park in Aksarben Village, near 67th and Center Streets.
Organizers expect about 400 yogis of all skill levels to attend this year's daylong event. Last year's event drew a crowd of about 300.
"You can be someone brand new to yoga or someone who's been practicing for years," said Mary Clare Sweet, organizer and owner of Lotus House of Yoga. "This is all about feeling the vibration and connection of joy."
The festival starts at 7:30 a.m. with an out-and-back 5K on the Keystone Trail. A yoga class in the park will follow at 9 a.m.
Then yogis will split up and attend sessions during the day. Topics include yoga, meditation, art, hula hooping, acro-yoga, philosophical talks and plant-based food demonstrations. Classes take place in the park and at the Aksarben Lotus House of Yoga studio.
At 6 p.m., live music starts. The concert, which is free to the community, will feature performances by DJ Taz Rashid, Donna De Lory, Yes You Are and Rob Riccardo.
Tickets for the festival can be purchased online or at the event. A single ticket is $75. Participation in only the 5K costs $10.
Source:-omaha.