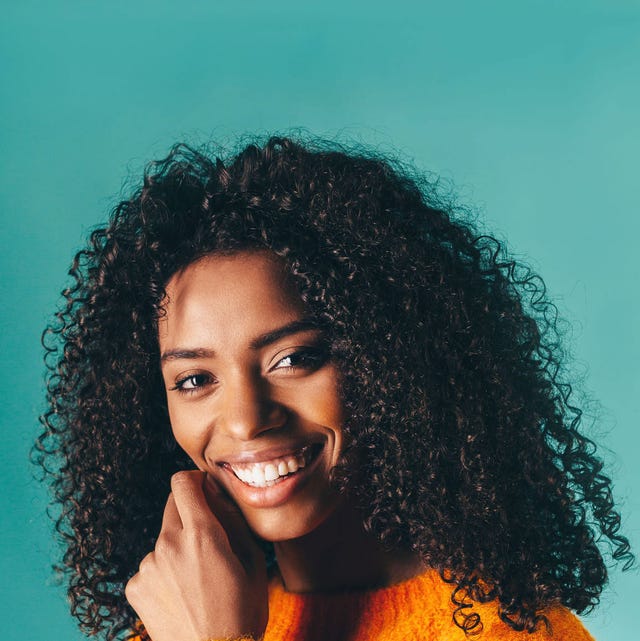 If you're over going through a billion blotting papers during the day to get rid of your shiny skin, it's probably time for you to start using a face wash for oily skin. I know, I know, you've been using the same face wash since middle school and it smells good, but I'm here to let you know that using the wrong face wash for your skin type is no bueno.
When it comes to cleansing oily skin, not only do you want to stay away from heavy cream and oil-based face washes, you also want to avoid ones that are harsh and will dry out your skin (and in turn, cause it to produce more oil) as well. Basically, a good face wash for oily skin should leave your skin feeling soft (not tight) after washing and matte throughout the day. But with so many face washes out there, you might be feeling a little overwhelmed on where to start. Go ahead and check out these seven best face washes for oily skin, below.
1
best face wash for oily, sensitive skin
First Aid Beauty Skin Rescue Deep Cleanser With Red Clay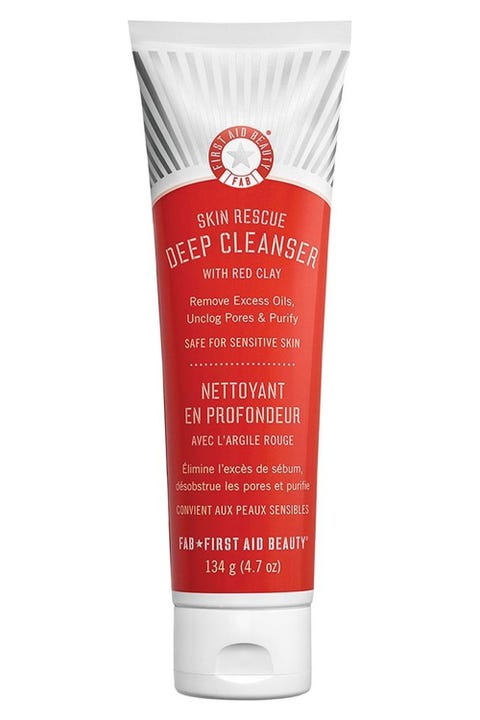 Having oily and sensitive skin can make it feel like you're playing a game of Russian roulette whenever you put anything on your face. But, don't worry, this face wash for oily skin is here to save the day. It contains red clay, which helps to absorbs excess oil. What it doesn't contain? Artificial fragrances, alcohols, sulfates, and parabans—all ingredients that could cause your sensitive skin to freak out.
2
best face wash for oily, acne-prone skin
Ole Henriksen Find Your Balance Oil Control Cleanser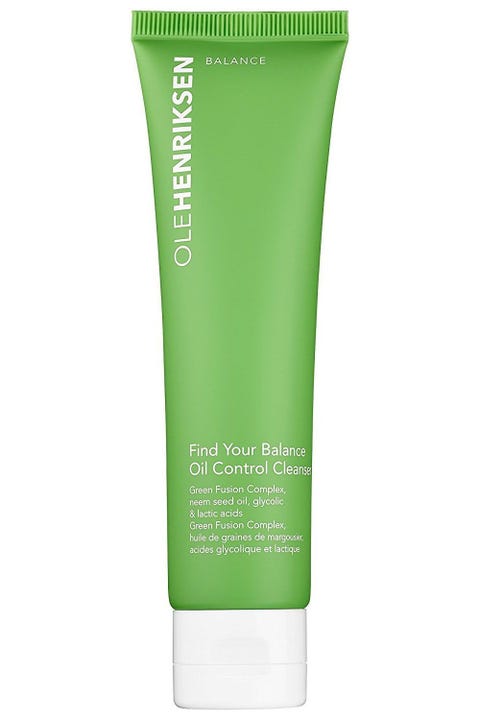 Bad news first: Oily skin and acne go hand in hand. Good news: This face wash for oily skin exists and it'll help clear your breakouts. The glycolic and lactic acids get rid of the excess oil and dead skin cells that can lead to pimples. But unlike some face washes for acne-prone skin, you won't have to worry about your skin feeling dry and tight after words. There's neem seed oil in the formula which cleanses without stripping your skin.
3
best soothing face wash for oily skin
Dermalogica Active Clearing Skin Wash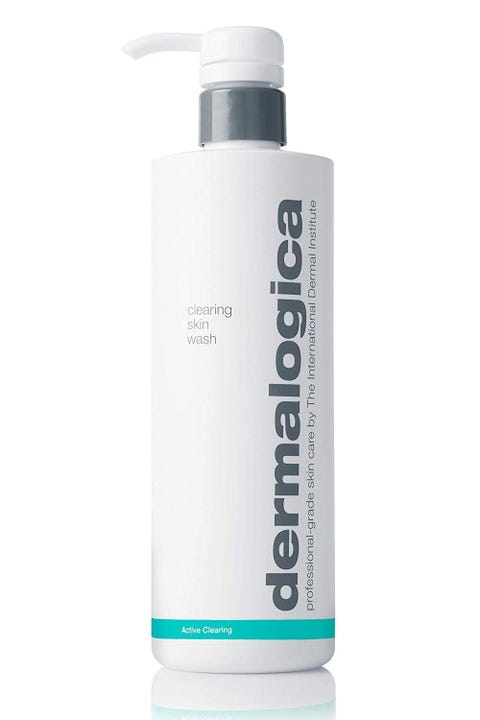 This face wash for oily skin basically does everything (except get you down to inbox zero—sorry, you're on your own for that). Thanks to salicylic acid, it's able to dissolve oil and dead skin cells to clean your pores and get rid of acne. Plus, it's packed with soothing ingredients—like eucalyptus, tea tree, and balm mint—that help calm irritation and inflammation. 
4
best drugstore face wash for oily skin
CeraVe Foaming Facial Cleanser For Normal To Oily Skin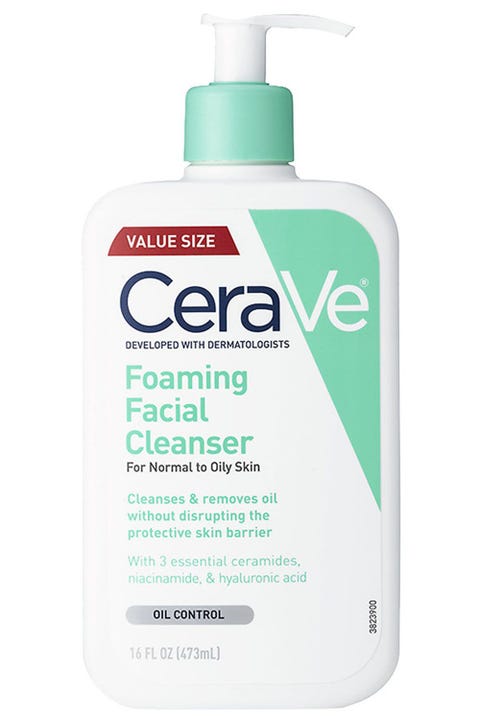 This drugstore face wash for oily skin works just as well as the pricier cleansers, trust. It contains a trio of super-ingredients—ceramides, niacinamide, and hyaluronic acid.When they all come together on your face, your skin will be left feeling moisturized, soothed, and refreshed.
5
best organic face wash for oily skin
Eminence Organic Skin Care Acne Advanced Cleansing Foam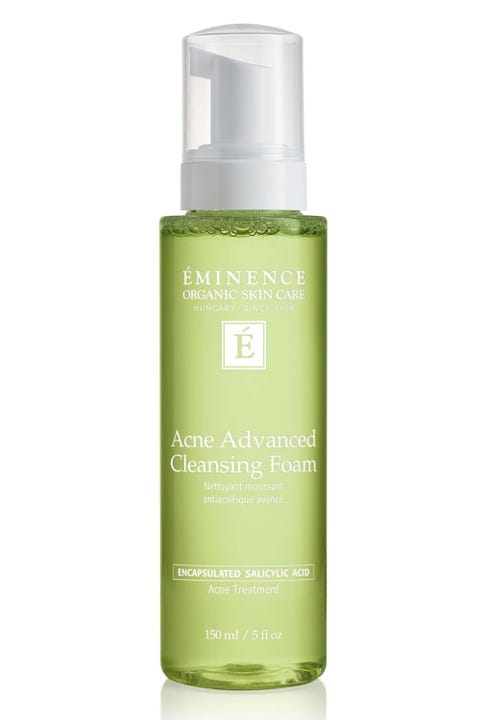 If you're looking to make the switch to organic skincare, this face wash for oily skin is a must-have. With naturally derived salicylic acid, provitamin B5, and vitamin E in the formula, it's able to unclog pores, get rid of extra oil, and cleanse without that stripping feeling.
6
best face wash for oily skin and large pores
Tatcha The Deep Cleanse Exfoliating Cleanser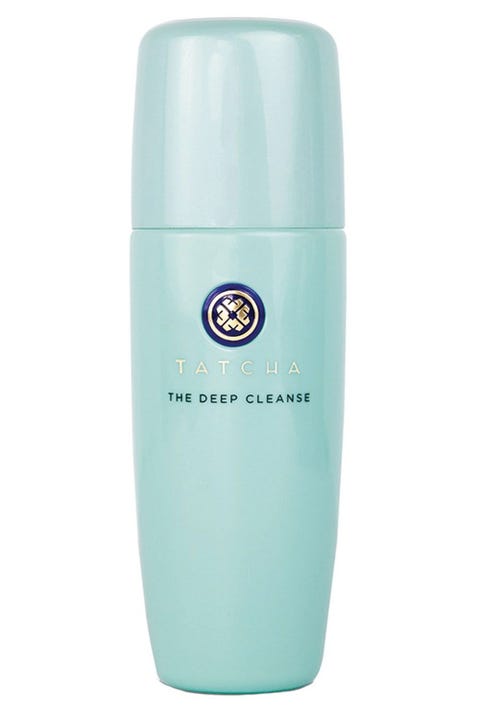 I hate to break it to you, but you can't shrink your pores (they're size is mainly determined by genetics, so blame mom and dad). But, with this face wash for oily skin, you canmake them look smaller. Excess oil, dirt, and dead skin cells can stretch out your pores, making them look massive. Fruit fibers in this formula exfoliate the skin and clear out all of the gunk to help make your pores look invisible.
7
best face wash for oily and dry skin
Origins Checks and Balances Frothy Face Wash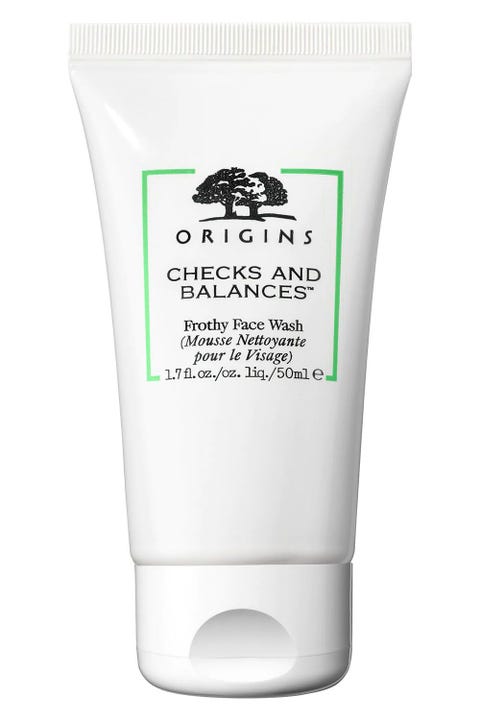 I've used this face wash for oily skin for years—that's how much I'm obsessed with it. It's great for people for with combination skin—meaning you have parts of your face that get super greasy (hi, T-zone) and other parts that stay really dry. This oil-free cleanser is formulated with broad leaf kelp extract, wheat protein, and tourmaline to help keep you skin shine-free but feeling smooth and soft too.
["source=cosmopolitan"]