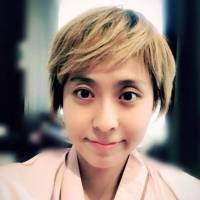 Following the death Thursday of popular TV presenter Mao Kobayashi from breast cancer, patient groups praised the blog she started to chronicle her battle with the disease, saying it helped raise public awareness of it.
Kobayashi used the blog to describe her family and daily life in detail.
Ikuko Nakazawa, a 65-year-old caretaker with a group of cancer patients in Tokyo's Koto Ward, praised Kobayashi's efforts.
"I think the blog showed the importance of staying together with a family," Nakazawa said.
Since Kobayashi's husband, kabuki actor Ichikawa Ebizo, announced last year that she was being treated for progressive breast cancer, a different group of cancer patients in Tokyo's Meguro Ward has been receiving many messages and inquiries about the disease.
The blog has triggered interest and raised awareness, said a 64-year-old staff member from the group.
"Some patients may be disappointed by Mao's death, but I want them to know there are many patients who overcome the disease," said the staff member, who was treated for breast cancer 13 years ago. "I want young people to check themselves every month for lumps in their breasts, as well as get routine checkups."
Eiko Yamaguchi, a 37-year-old Tokyo resident who is also a mother, agreed, saying Kobayashi triggered women to become more aware of their health.
Since Kobayashi came out with her story, Yamaguchi said she herself became more conscious about her health and believes "many women, motivated by the blog, went for health checkups."
Three months after Ebizo announced his wife was battling cancer, Kobayashi started blogging about it. Her positive, future-oriented attitude to life with cancer attracted more than 2.5 million registered readers.
In her first post, she wrote that, thanks to her doctor's advice "not to hide behind cancer," she realized how her identity as a patient had dominated her mind and life and led her more and more toward the shadows.
"I have decided to say goodbye to the me who has been hiding behind cancer by using this blog as a tool, because I want to become a woman who lives her life vigorously and also be a strong mother for my children," she wrote.
On the blog, she described her feelings when she was diagnosed with breast cancer, and when she lost her hair due to the side effects of chemotherapy. While reporting on her daily life with her family, she also acknowledged her worsening health, at one point saying the cancer had metastasized.
She sometimes posted photos of herself with a worn out but smiling face.
"I always pray to God, 'Please give me a chance to support actor Ichikawa Ebizo as his partner,'" Kobayashi said when she appeared on a TV program featuring her husband that aired in January.
On Friday, the BBC, which had previously added Kobayashi to a list of influential women, reported that her blog was "groundbreaking in a country where people do not like to discuss personal issues."
In November, the network picked Kobayashi as one of the 100 "most influential and inspirational women" in the world, noting that her blog, launched in September the same year, was "inspiring not only those who are also fighting cancer but many others." Kobayashi was the first Japanese to make the annual list.
In a story contributed to the BBC at the time, Kobayashi said: "My life has been rich and colorful — I've achieved dreams, sometimes clawed my way through, and I met the love of my life. I've been blessed with two precious children. My family has loved me, and I've loved them. So I've decided not to allow the time I've been given to be overshadowed entirely by disease. I will be who I want to be."
On Saturday morning, Ebizo posted a blog post saying, "From now on, I will be a dad and a mom."
He added: "I will do the things Mao would have wanted to do and the life she would have wanted to live."
["source-japantimes"]