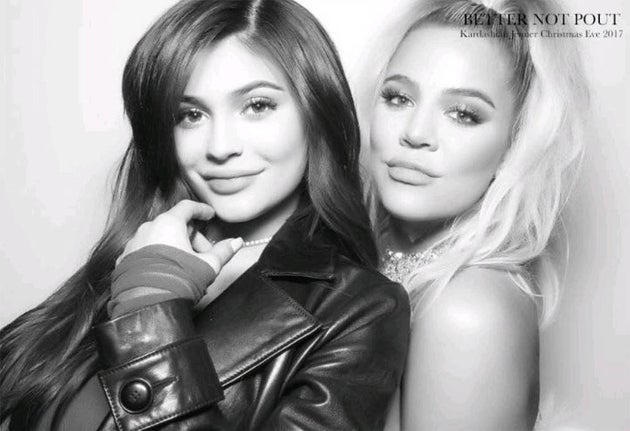 Christmas cards can lie, but Khloe Kardashian's eyes apparently do not.
In her first public appearance since confirming her pregnancy after months of speculation, the reality TV star stopped by "The Ellen Show" on Thursday and tried to play coy about sister Kylie Jenner expecting a baby of her own.
But host Ellen DeGeneres, of course, was having absolutely none of it. She walked away from the encounter with Kardashian fully convinced the Lip Kit mogul sister is, in fact, pregnant and, honestly, we are too.
Jenner is expecting her first child with boyfriend Travis Scott, multiple outlets confirmed in September, and is rumored to have a due date sometime in February. But she's yet to confirm the news herself, and has seemingly gone into hiding, scaling back her social media presence and refusing to appear in public.
During a discussion about Kardashian's pregnancy cravings, DeGeneres tried to pivot to young Jenner's pregnancy.
"Oh I don't know what you're talking about," Kardashian, clearly covering up something, said.
Then DeGeneres actually pulled out a phone to try and get the Good American designer to call her sister on the spot, but, alas Kardashian hadn't memorized any of Jenner's numbers.
"She must be pregnant. There's too much secrecy around it," DeGeneres deduced. "Look at your eyes. Y'all, she's pregnant. I can tell by her eyes."
"I will make a bet right now," she added.
DeGeneres eventually let Kardashian off the hook on Kylie, and got her to spill on names she's considering for her own baby.
["Source-huffingtonpost"]