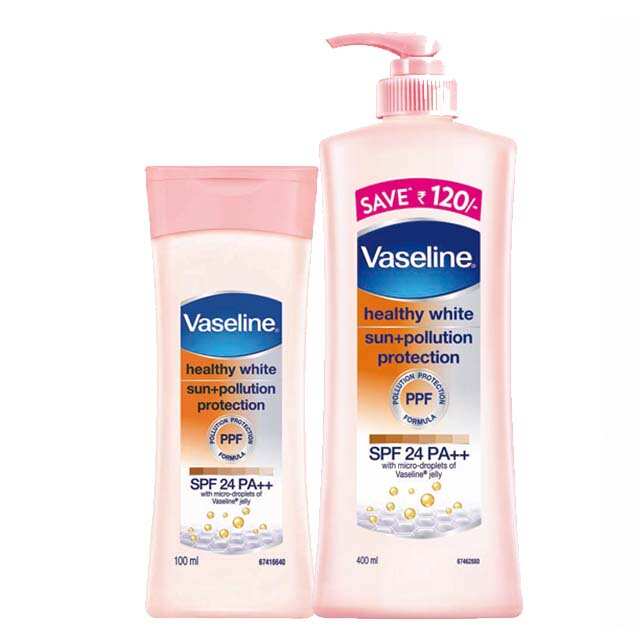 We live in an increasingly urbanised world, where pollution is a growing concern. It should be, considering it's bad for your health—your skin health included. According to the 2016 data by the World Health Organisation (WHO), 14 Indian cities were included in the list of 20 most polluted cities in the world, in terms of PM2.5 levels.
Why it should worry you: Pollutants have free radicals—tiny particles—sometimes smaller than skin pores, which allow them to infiltrate into deeper layers of the epidermis, causing inflammation and dehydration. These can make your skin dull, accelerate premature ageing and cause breakouts.
Besides, extreme changes in weather conditions can also mean trouble for your skin. The sun has always been the skin's nemesis. Prolonged exposure to harsh rays can result in fine lines, dark spots, dull complexion and even skin cancer. Does this mean we stay indoors, cover up and stop living our lives? Nope. Instead, what you need is a product that can shield you primarily from these external aggressors and a little effort to take care of the skin—neck below as well.
Skincare must-haves: A great skincare product is kind of like your BFF; it'll always protect you from harm. The Vaseline Sun and Pollution Protection lotion is the first product in India to offer your skin defence against pollution. We can't think of a better way to amp up our skincare arsenal.
How it works: It offers dual benefits—protection against sun damage and pollution, making it ideal for someone who's constantly outdoors and on the move. The lotion comes with SPF 24 PA++, which shields your skin from both UVA and UVB rays of the sun. It also has a unique Pollution Protection Formula (PPF), which shields the skin against harmful pollutants. Regular use will restore your skin's natural glow from deep within.
Good skin is without doubt a confidence booster. With the Vaseline Sun and Pollution Protection lotion, your skin will be radiant and healthy in no time, so you can step out without having to worry about dull, damaged skin.
source:-.femina