Either a genuine mistake, or part of the pre-launch teasing process (our money is on the latter), a Samsung website now lists the Galaxy S7 Edge in a table detailing the different uses of the curved screen. Keeping the Galaxy S6 edge and S6 edge+ company, the yet-to-be-released model (announcement confirmed for February 21) will be able to do the exact same stuff as its older brethren.
With the screen on, the trio can display either the narrow type strips available since the S6 edge's inception, or the wide one-third of the screen type introduced with the Marshmallow update. With the screen off it's the usual clock and notifications feed.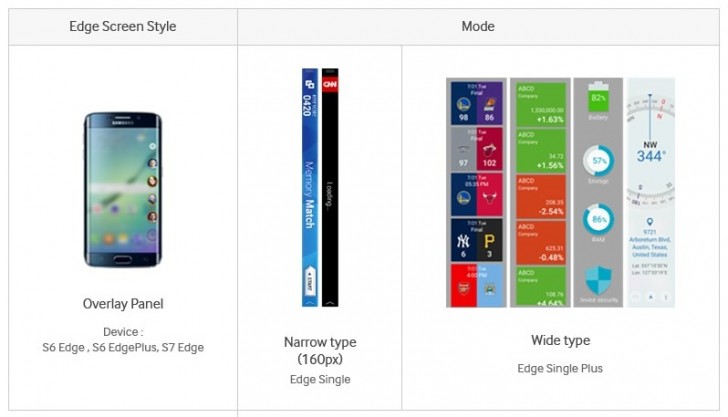 And if we were hoping to get something else out of the slip-up, like the name for example, tough luck – it's a bit of a naming mess. The existing Galaxy S6 edge is officially spelled with a small 'e', and the S6 edge+ formally gets a symbol instead of a 'Plus'. So that remains to be settled, for those that care.
["source -cncb"]