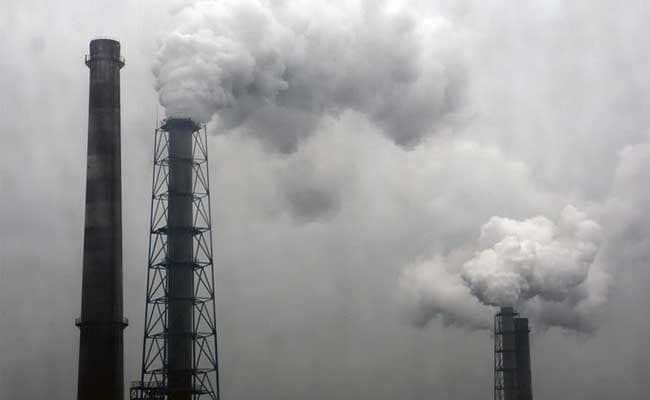 PARIS, FRANCE: Long-term exposure to urban air pollution incrementally increases the risk of high blood pressure, according to a study released Tuesday of more than 41,000 European city-dwellers.
Constant noise pollution — especially traffic — also boosts the likelihood of hypertension, researchers reported in the European Heart Journal.
High blood pressure is the most important risk factor for premature illness and death.
The study found that one extra adult per 100 people of roughly the same age developed high blood pressure in the most polluted part of towns compared to more breathable neighbourhoods.
The risk is similar to being clinically overweight with a body mass index (BMI) of 25-30, the researchers said.
To carry out the study, 33 experts led by Barbara Hoffmann, a professor at Heinrich-Heine-University in Duesseldorf, Germany, monitored 41,071 people in Norway, Sweden, Denmark, Germany and Spain for five to nine years.
At the same time, the researchers examined air quality annually in each locale during three two-week periods between 2008 and 2011, measuring different sizes of particle matter.
Every increment of five micrograms — or millionths of a gram — of the smallest of these particles upped the risk of hypertension by a fifth for people living in the most polluted areas, compared to those in the least polluted.
None of the participants had hypertension when they joined the study, but during the follow-up period 6,207 people — 15 per cent — reported that they developed hypertension or started to take medication to lower blood pressure.
For noise pollution, the researchers found that people living on busy streets with loud night-time traffic had, on average, a six percent increased risk of developing hypertension compared to areas where noise levels were at least 20 percent lower.
"Our findings show that long-term exposure to particulate air pollution is associated with a higher incidence of self-reported hypertension," Hoffmann said in a statement.
Even when noise was excluded, the impact of air pollution on blood pressure remained, she added.
"Current legislation does not protect the European population adequately from adverse effects of air pollution," the researchers concluded.
Pollution levels were higher in Spain and Germany than in the Nordic countries, Hoffmann noted.
Air pollution is thought to affect the heart and blood vessels by causing inflammation, a build-up of damaging molecules, known as oxidative stress, and an imbalance in the nervous system.
Noise is thought to affect the functioning of both the nervous and hormonal systems.
source"cnbc"