The 32GB version of Google's Pixel XL has an estimated Bill of Materials (BoM) of $285.75, including component costs and assembly costs. This is according to the BoM experts at IHS, who have released their report regarding Google's smartphone today.
This, however, does not mean that the entire difference from $285.75 to the $769 selling price for this model is pure profit for Google – software, R&D and marketing costs are never included in BoM calculations.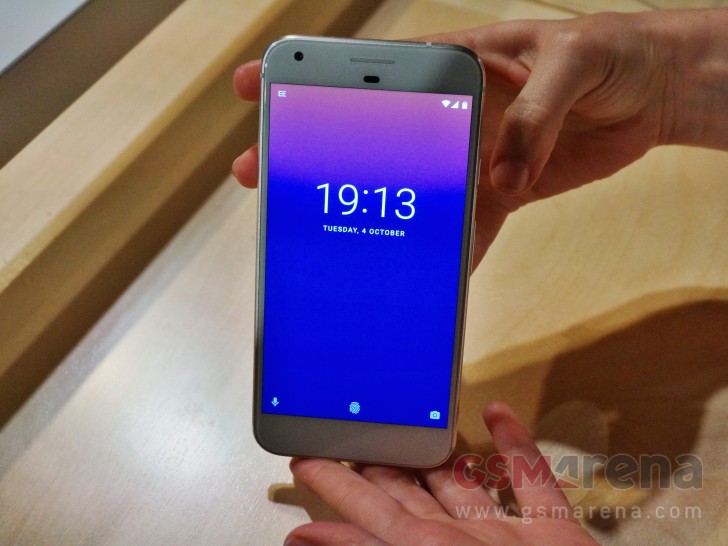 For comparison, take into account the fact that Samsung's Galaxy S7 costs $255 to make, while the iPhone 7's BoM amounts to $224.80. Both of those devices are smaller than the Pixel XL, and thus have smaller (and cheaper) displays and batteries. Their enclosures could also be cheaper thanks to the reduced size compared to the Pixel XL.
The most expensive single component in Google's flagship is the display assembly, with the Samsung-made AMOLED panel and Gorilla Glass 4 on top. This is priced at $58. On the other hand, the company getting the most cash from Google for Pixel XL components on the whole might be Qualcomm – $50 for the SoC, but also a big part of the $19.50 that the RF parts are estimated to cost, as well as $11 for power management components and a fraction of $15.50 for the audio codec.
Samsung isn't just supplying the display for the phone, its UFS 2.0 NAND storage also comes from the Korean company. Unfortunately we don't know exactly how much this costs since it's lumped together with the SK Hynix-made RAM in the IHS report – the two memory components together are priced at $26.50. The handset's 3,450 mAh battery is made by LG Chem and costs $4. The cameras together are priced at $17.50, while the Pixel XL's enclosure is estimated to cost $35. Finally, the stuff that comes in the box alongside the phone (charger, cables, documentation) costs $10 in total.
source"cnbc"