Bendable and flexible screens have been a lot like the iconic self-lacing shoes from Back to the Future for some time now. There has been a lot of of talk about the feasibility of the technology at least as far back as three years ago and we have all grown so accustomed to the thought, that it almost feels weird it is not a thing yet. It also seems like Samsung has been involved in the better part of said talks and rumors and understandably so, since the Korean giant has now amassed a decent collection of patents and proof of concepts on the matter.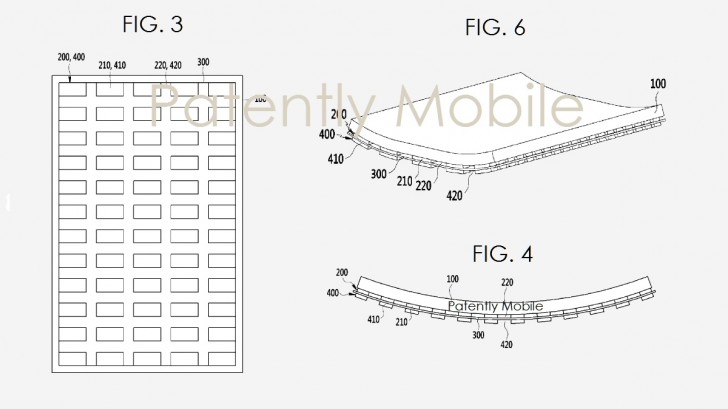 The more astute among you, might even remember the company's project Valley, which gathered a lot of publicity with its work on flexible display's last year. Well, at the risk of fanning the flames some more, we will also remind you of some more recent developments on the topic, like Samsung's alleged intention to introduce foldable smartphones as early as MWC 2017 and have them in stores the same year. Even more recently, there is the matter of the foldable phone design renders that leaked. And today adds yet another splash of petrol to the volatile mix.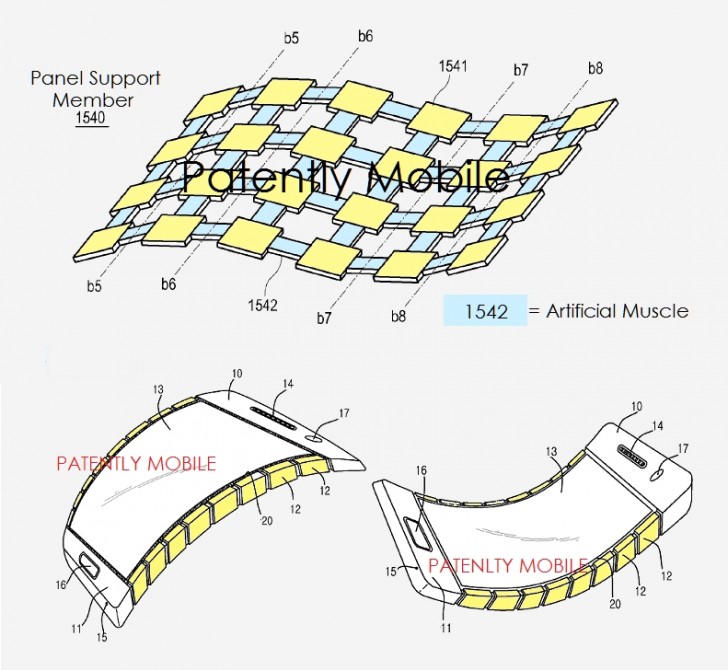 Samsung Display, a subsidiary of the Korean giant, has now been granted a new patent by the U.S. Patent and Trademark Office. You guessed it, it describes yet another foldable panel technology, only this time, in a lot more detail. Without getting into too much technical particulars or pretending to fully understand the implementation, it appears that Samsung Display has managed to incorporate a flexible substance in one of the layers of the panel. The patent documentation mentions polyethylene naphthalate (PEN), polycarbonate (PC), polyarylate (PAR), polyether imide (PEI), polyether sulfone (PES), and/or polyimide (PI), but the end result is a grid that can maintain structural integrity when bent.
The the rest of the magic seems to come courtesy of a dielectric elastomer film. It is a so called "smart material system" that can transform electric energy into mechanical work, particularly strain. If you managed to not fall asleep through the last paragraph (we apologize for that), this actually means the panel Samsung Display is developing, or at least patenting, might be able to bend on its its own, without the need for external force.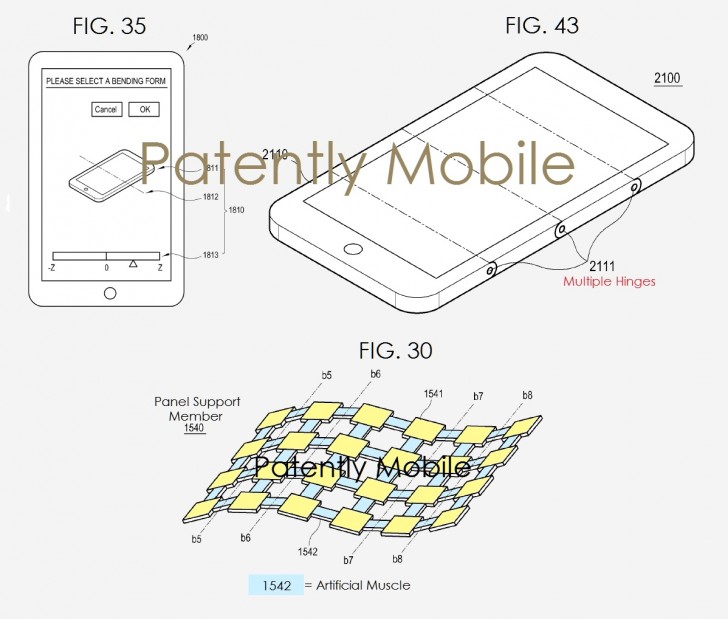 So, that foldable flip-style phone from the earlier render or the hinged design from another one of Smasung's patents, might actually be even cooler – as in being able to open and close on its own. Here's to hoping this exciting tech follows the way of the self-lacing shoes and finally becomes reality next year.
source"cnbc"