The Bermuda Drug Information Network – formed in 2008 – is a group of people, who represent either themselves or an agency, whose aim is to provide Bermuda with factual, objective, and comparable information concerning drugs and drug addiction, and their consequences, for the purpose of monitoring trends, developing policy, and implementing appropriate programmes and responses.
During his opening remarks, Minister Weeks said, "Your annual meeting plays a vital role within the health and social service systems, and provides much needed information to help us better understand the trends associated with addiction, prevention, treatment, rehabilitation, and drug interdiction.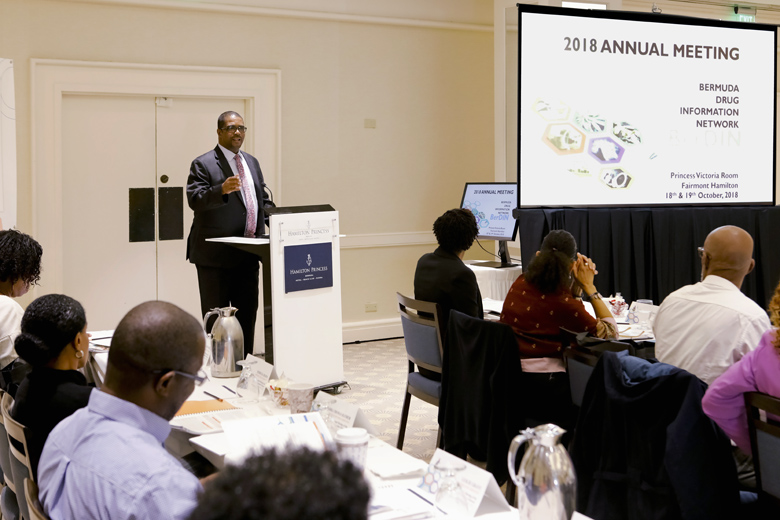 "Your collective work deserves recognition because it complements and improves our understanding of drug consumption patterns, drug problems, and the evolving drug market in Bermuda. We must continue to have discussions so that we can better understand the nature of the problems we face so we can better evaluate what works," the Minister added.
A Ministry spokesperson said, "The BerDIN serves a critical role in the assessment and evaluation of the Island's drug situation. Its main objective is to provide information essential for policy making, allocation of resources, organisation of drug-related services and programmes, and on drug-related issues of interest.
"It was setup to:
"Identify existing drug abuse patterns [different time periods and population groups];
"Identify changes in drug abuse patterns [types of drugs, characteristics of drug users];
"Monitor changes to determine if they represent emerging drug problems;
"Provide a detailed analysis of the drug situation in Bermuda through report and dissemination of information;
"Raise awareness of drug-related problems;
"Guide the development of primary prevention, public education, and treatment programmes and policies;
"Stimulate further discussions on drug demand reduction or drug supply restriction policies and challenges; and
"Serve as a useful methodology for integrating agencies involved in drug reduction or control."
The Minister also said during his remarks: "The drug phenomenon in Bermuda is dynamic and continues to evolve, leaving us no room for complacency, as new challenges emerge to accompany residual long-established problems.
"The drugs we see today are, in many ways, different from those we knew in the past. Poly drug use, which is generally understood as consuming multiple substances at the same time or sequentially, remains a major concern, both from a public health and drug control perspective.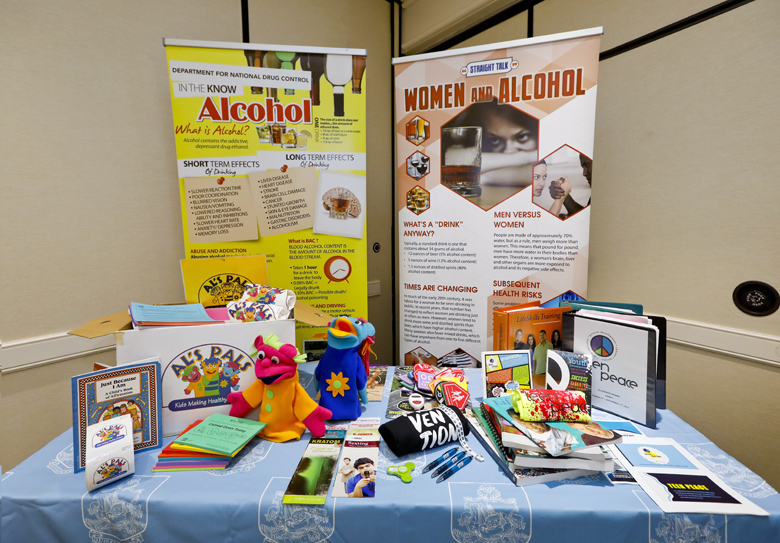 "The renewal of the National Drug Control Master Plan 2019-2023, is Government's first step at addressing the needs of this community. Any new ideas or recommendations in the Master Plan will be facilitated through, and grounded in, evidence, public health principles, community safety and security, development, and aligned with human rights and harm reduction principles," the Minister continued.
"It is, therefore, essential to acknowledge the importance of ensuring that adequate resources are made available for maintaining and strengthening work in this area over the next five years, and highlight the added value that the BerDIN and, by extension, the Department for National Drug Control, provides to the Bermuda community as a whole."
The Minister concluded by saying, "We are proud of the comprehensive breakdown of developments provided by the Annual Report of the BerDIN and that your work continues to provide a bedrock of evidence for informing policies and responses. We should continue to strive for the provision of a timely, objective, and balanced analysis of today's complex and changing drug problem."
["source=ndtv"]