WHY WON'T MY HAIR GROW PAST A CERTAIN POINT?
On February 16, 2019
In Hair Loss
No Comments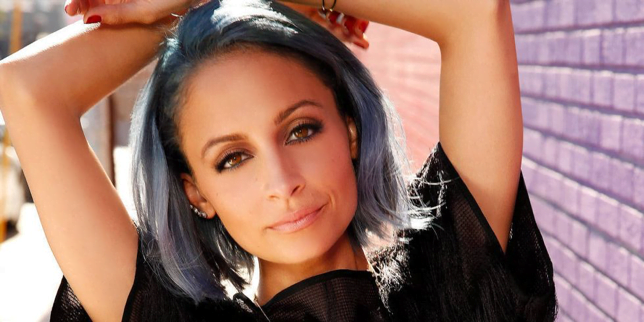 Sometimes, you feel like you've had the same length of hair for a very long time now. Have you ever dyed your hair and in a few weeks later, the roots of your hair start being visible? You've abstained from cutting your hair and still, your hair hasn't grown past a certain length or better still your shoulder length. It's really frustrating and we know that.
You've been asking yourself the same question- why won't my hair grow past this point? Why can't my hair grow past my shoulder? The answer is your hair is growing it might just be very slow or the damage that your hair has undergone makes the growth invincible.
If you're looking to understand why your hair hasn't grown past this point, then here are some reasons:
IT'S IN YOUR GENES
Sometimes, the growth of your hair is just dependent on your genetics. Mother Nature plays its own part. Every individual has a specific cycle of hair growth. When an individual has finally gotten to the end of his or her hair cycle, the hair just stops growing then after sometimes, it tends to break off and shed off. Now it simply depends on your geneticsand there is practically nothing that can be done about it.
AGE FACTOR
Just like your genes, your age is also another factor that determines why your hair won't grow past a certain length or point. Imagine having styled, processed, bleached, and dyed and being on a less ideal diet throughout your life till you get older. Addition to the processes the hair has undergone, it begins to produce less oil caused by old age. Just like the hair cycle discussed, this can be reduced. Instead of a hair cycle of 6 years, it may now reduce to 2 years. In other to prevent this, it is recommended that you massage your hair every night before bedtime in other to increase the blood flow and to stimulate hair follicles which will definitely lead to increased hair growth.
DIET
Beauty comes from within. Order than the supplements or products you add to enhance the growth of your hair, the food you eat has a great effect on the health of your hair. The healthier you are, the healthier your hair. You've not been on a diet that contains enough iron, vitamin D, zinc, Vitamin B complex and this has slowed or stopped the growth of your hair.
AGGRESSIVE STYLING
The way you handle you have plays a great role in the quality of your mane which in turn increase the ability for your hair to grow. Being over aggressive with your hair contributes to hair breakage.
EXCESSIVE USE HOT TOOL
Whenever a hot tool gets in close contact with your hair, you should bear in mind that it causes damage to your hair thereby affecting the growth of your hair. If increasing the length of your hair is what you want, then you should consider staying away from hot tools. You should give your hair vacation from hot tools as this will help regain your hair strength and growth.
SPLIT ENDS
There is a chance that the ends of your hair may start getting dry as your hair grows and they start splitting. The more you hair splits, it will definitely get to a point where it will break off and then leave you with a particular length of hair that it doesn't grow past. These are really the worst.
Most people think that split ends are a part of hair growth that is inevitable. LIE! There are hair treatments that nourish the hair intensely and will serve as a guide against split ends.
YOU OVER PROCESS YOUR HAIR
Be it that you're getting your hair dyed, or making use of relaxers or you're getting a fresh highlight, making your hair go through over processing can lead to major breakage. Making use of chemicals, get rid of the natural oils on your head and leave synthetic dyes that cause damages to your hair strands. The bottom line is that over-processing of hair leads to split ends and finally breakage which will definitely lead to retarded hair growth.
YOU'RE OBSERVING A POOR HAIRCARE ROUTINE
Let's take, for instance, you wash your hair with very hot water and then you go ahead to quickly apply shampoo and conditioner, you then rinse it off, brush every tangle out of your wet hair, then you move to towel-dry your hair aggressively before you then blow—dry and steam it. this sounds like your normal routine right? Guess what? These habits or routine are really terrible. They add to the weak hair, hair breakage and thinning that you've been having.
YOU'RE CAUSING THE DAMAGE YOURSELF
Your day-to-day treatment of your hair will go a very long way and have a very great impact on your hair's ability to grow long that any other treatment can do and it also adds to the overall health of your hair. Avoid the use of hard stuff that can lead to hair damage that will then lead to limiting hair growth, avoid the aggressive use of a towel to dry your hair.  This process will make your hair cuticle stand and then gives your hair a frizzy look.
Avoid brushing your hair after was, instead do that before wash so as to have a tangle-free hair. When washing, avoid the use of hot water in the shower.
Put all this into consideration and have a wonderful hair time!
About the Author
Candice Hall is the Marketing Manager of Dynasty Goddess Hair, with a factory in Thailand & Office and Shipping Center in West Palm Beach, Florida, they are one of the top retailers in Virgin Remy Hair Extensions in the USA.