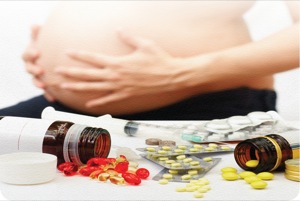 San Francisco—Are the recently approved cardiology drugs safe to take during pregnancy? What is the best treatment for a drug-addicted pregnant woman? These are the types of medication safety issues that pharmacists have the skills to tackle while caring for parturients, experts noted during a session on optimizing pregnancy outcomes at the American College of Clinical Pharmacy's Global Conference on Clinical Pharmacy.
Indeed, pharmacists are beginning to play more of a role in promoting folic acid intake prior to pregnancy, encouraging immunizations and other aspects of preconception health, according to Erin Raney, PharmD, BCPS, BC-ADM, a professor of pharmacy practice at Midwestern University College of Pharmacy, in Glendale, Ariz.
They also can play a crucial role in medication review, with potential harm to the fetus a top priority. Guidelines and position statements from the American Congress of Obstetricians and Gynecologists (ACOG; www.acog.org) provide a wealth of information regarding contraindicated drugs and other issues.
Earlier this year, the FDA revised its drug labeling, dropping the pregnancy categories, A, B, C, etc., that denote safety, but still requiring package inserts to provide pregnancy risk information. Medications that were approved in 2001 or after must transition to a new label over the next few years. "The information that is contained within the label should generate a good conversation with the patient—pros and cons—but is not intended to provide a final answer, 'an A is totally fine,' etc.," Dr. Raney said. "In my opinion, dropping the letters will help make the conversation richer and not let anyone fall back on the false comfort of a letter grade."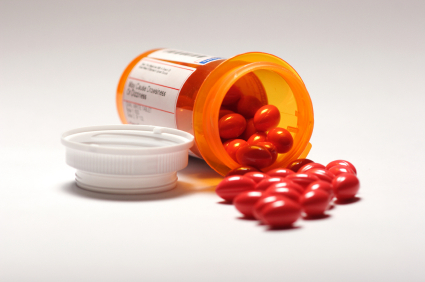 Rebecca Stone, PharmD, BCPS, BCACP, a clinical assistant professor at the University of Illinois, Chicago, agreed. "A drug used in the first eight weeks of pregnancy may have very different side effects than a drug used in the last 35 to 40 weeks. For example, there are some drugs you can use safely in the third trimester that you shouldn't use in the first trimester. The pregnancy categories oversimplified a very complex risk-versus-benefit decision-making process," she noted. "Retiring them is a step in the right direction."
Dr. Stone, who discussed the use of cardiovascular drug therapies during pregnancy, said pharmacists may encounter pregnant women who are being treated with four newly approved products: ivabradine (Corlanor, Amgen) and valsartan/sacubitril (Entresto, Novartis) for chronic heart failure, and evolucumab (Repatha, Amgen) and alirocumab (Praluent, Sanofi) for cholesterol management. Valsartan/sacubitril should not be used in pregnant women; it contains an angiotensin receptor blocker, which can cause renal damage and other defects in the fetus in the second and third trimesters, she stressed.
As for the new hyperlipidemia drugs, there is very little information about using the agents during pregnancy. Familial hypercholesterolemia has a prevalence of 1 in 200 to 500, and increasing identification and awareness of this disease has led to increasing numbers of young patients being treated with drugs (J Clin Lipidol 2015;9[5 Suppl]:S11-9).
"Researchers suspect that evolucumab and alirocumab will cause fetal immune suppression, because they are monoclonal antibodies that suppress the immune system," Dr. Stone said. She added, however, that human data on such effects are lacking—a point echoed in the prescribing information for both PCSK9 inhibotors, which states that "there are no data available on the use of [the medications] in pregnant women to inform a drug-associated risk."
Dr. Stone stressed that clinicians have the option of stopping hypercholesterolemia treatment during pregnancy without undue risk to the pregnant patient.
New Anticoagulants a Risk?
Pharmacists may also get questions about the new oral anticoagulants that have come on the market in the past few years: epixaban (Eliquis, Bristol-Myers Squibb), dabigatran (Pradaxa, Boehringer Ingelheim), edoxaban (Savaysa, Daiichi-Sankyo) and rivaroxaban (Xarelto, Janssen). "Since these drugs are still relatively new, a lot of doctors in women's health are not familiar with them yet," Dr. Stone said. "All four drugs cross the placenta and likely anticoagulate the fetus. None are recommended in pregnancy. Understanding that and translating it into clinical practice is important." For more information on cardiovascular drugs, pharmacists can refer to bulletins and guidance from ACOG and the American College of Chest Physicians (www.chestnet.org).
Kassandra Bartelme, PharmD, BCACP, an assistant professor of pharmacy practice at Concordia University of Wisconsin School of Pharmacy, in Mequon, discussed the use of various substances during pregnancy, including caffeine. According to ACOG, pregnant women should keep caffeine intake to less than 200 mg per day, to reduce risks for miscarriage and preterm birth. The Organization of Teratology Information Specialists recommends keeping the amount under 300 mg per day. "On average, a 12-ounce soda has 37 mg of caffeine," Dr. Bartelme said. "Technically, a person could drink five to six cans of soda per day and be OK."
Public health campaigns have been effective in educating women about the risks of smoking and alcohol, but not all women can kick these habits. Studies show that 10% of pregnant woman have consumed alcohol in the past 30 days and 3% report episodes of binge drinking (MMWR Morb Mortal Wkly Rep 2015;64[37]:1042-1046). Pharmacists may see an increase in questions about marijuana, as it has been legalized for recreational use in four states and for medical treatment in almost half of the states. Because of concerns regarding impaired neurodevelopment, as well as maternal and fetal exposure to the adverse effects of smoking, women who are pregnant or contemplating pregnancy should be encouraged to discontinue marijuana use (Obstet Gynecol 2015;126[1]:234-238). Dr. Bartelme also discussed strategies for managing common adverse events during pregnancy.
In her talk, Alicia Forinash, PharmD, FCCP, BCPS, BCACP, a professor of pharmacy practice at St. Louis College of Pharmacy, in Missouri, pointed out that the incidence of neonatal abstinence syndrome (NAS)—a constellation of symptoms that occurs in a newborn exposed to addictive opiate drugs before birth—is growing. A recent study involving 299 neonatal ICUs (NICUs) in the United States revealed that from 2004 through 2013, the rate of NICU admissions for NAS increased from seven cases per 1,000 admissions to 27 cases per 1,000 admissions. The total percentage of NICU days nationwide that were attributed to NAS increased from 0.6% to 4.0% (P<0.001).
"Pharmacists can play a role by encouraging drug cessation and knowing resources in the area to help point patients in the right direction," Dr. Forinash said. "Some patients will be motivated to stop using drugs once they find out they are pregnant. Others will take longer and will need continued encouragement, education and pointing in the direction to get help."
Dr. Forinash added that both methadone and buprenorphine products for opioid addiction are safer options during pregnancy, because the medications reduce the risks for pregnancy complications and neonatal injury, versus continued drug use. "This includes buprenorphine/naloxone [Suboxone, Indivior] for opioid dependence," she said.
Methadone is still the first-line treatment for opioid addiction during pregnancy, according to ACOG. However, studies have demonstrated that compared with methadone, buprenorphine or buprenorphine/naloxone decreases the risk for NAS, infant hospital length of stay and treatment duration for NAS (Drug Alcohol Depend 2005;79[1]:1-10). Naltrexone once monthly is not recommended in pregnancy. For resources on substance abuse, including a list of clinics and providers, pharmacists can go to www.samhsa.gov.
The Importance of Counseling
Jennifer Cook, PharmD, a clinical pharmacy specialist at the Central Alabama Veterans Health Care System, in Montgomery, did not present at the Global Conference on Clinical Pharmacy, but has a special interest in pregnancy issues. "I definitely believe in the importance of counseling patients on the risk associated with teratogenic medications, upon initiation as well as during continued use long-term," she said. "It is also important to include counseling/education related to effective contraceptive use for patients while they are taking a teratogenic medication in order to have the best chance at preventing pregnancy."
["source-pharmacypracticenews"]