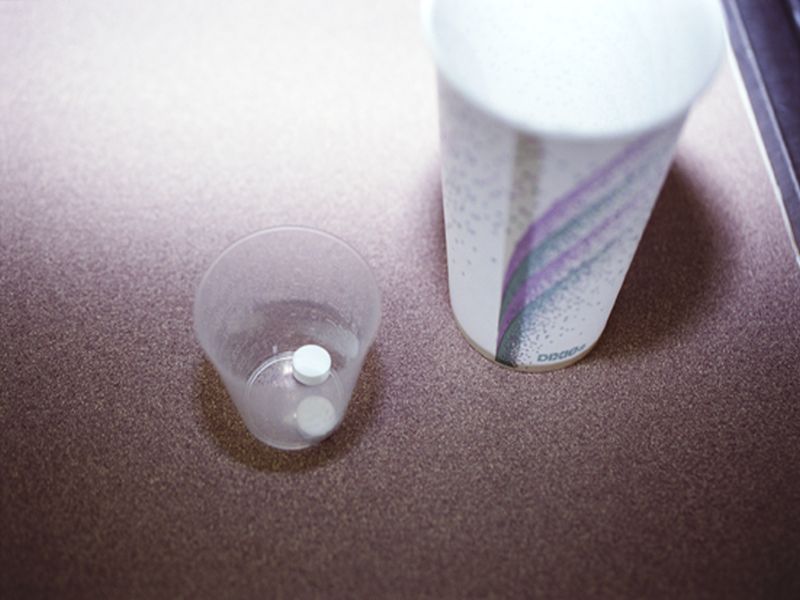 TUESDAY, Nov. 24, 2015 (HealthDay News) — Too few Americans who are at risk for HIV infection are taking Truvada — a daily pill that could protect them against the virus that causes AIDS, federal health officials report.
Health care providers must help boost patient awareness and use of the drug, health experts stressed.
About 25 percent of sexually active gay and bisexual adult men, 20 percent of injection drug users, and less than 1 percent of sexually active heterosexuals are at high risk for HIV infection, according to the U.S. Centers for Disease Control and Prevention's Vital Signsreport. People in these groups need to know about Truvada, which is also known as the pre-exposure prophylaxis (PrEP) pill, the government experts said.
Taken daily, the PrEP pill can reduce the risk of sexually acquired HIV by more than 90 percent. The PrEP pill can reduce injection drug users' risk of HIV by more than 70 percent, the experts said.
However, recent data suggests some primary care health providers have never heard of PrEP, which was approved by the U.S. Food and Drug Administration in 2012. The full potential of the drug to prevent HIV infections can only be achieved by increasing awareness of the drug and providing counseling for those at high risk for HIV, the report stated.
"PrEP isn't reaching many people who could benefit from it, and many providers remain unaware of its promise," CDC Director Dr. Tom Frieden said Tuesday in an agency news release. "With about 40,000 HIV infections newly diagnosed each year in the U.S., we need to use all available prevention strategies."
Dr. Jonathan Mermin, director of CDC's National Center for HIV/AIDS, Viral Hepatitis, STD, and TB Prevention, said in the news release, "PrEP has the potential to dramatically reduce new HIV infections in the nation.
"However, PrEP only works if patients know about it, have access to it, and take it as prescribed," he said.
Focused programs can significantly increase the use of PrEP, according to a separate study in Vital Signs. After the launch of a statewide program to increase PrEP awareness, use of the drug among Medicaid-covered New York state residents rose from about 300 prescriptions filled between July 2013 through June 2014 to more than 1,300 prescriptions filled the following year, the report showed.
The CDC said it is taking a number of steps to increase PrEP use. These steps include publishing resources to educate and advise health care providers, a hotline to answer their questions, and increased funding to community organizations to improve access to the drug.
While important, PrEP is one of a number of HIV prevention strategies. Others include treatment to suppress the virus in people with HIV and encouraging consistent and proper use of condoms. Other prevention strategies include reducing risky behaviors, and providing injection drug users with sterile injection equipment from a reliable source, the CDC said.
Dr. Eugene McCray, director of the CDC's Division of HIV/AIDS Prevention, said, "Today's prevention landscape is complex and with the wide range of strategies now available, no single tool addresses every prevention need. Reducing the toll of HIV in this nation will require matching the right tools to the right people."
"Providers must work with patients to assess which tools best meet their needs. PrEP can benefit many who have high risk. Other risk reduction strategies, such as condoms and access to sterile injection equipment, also offer substantial protection when used consistently and correctly," he said in the news release.
["source-consumer"]