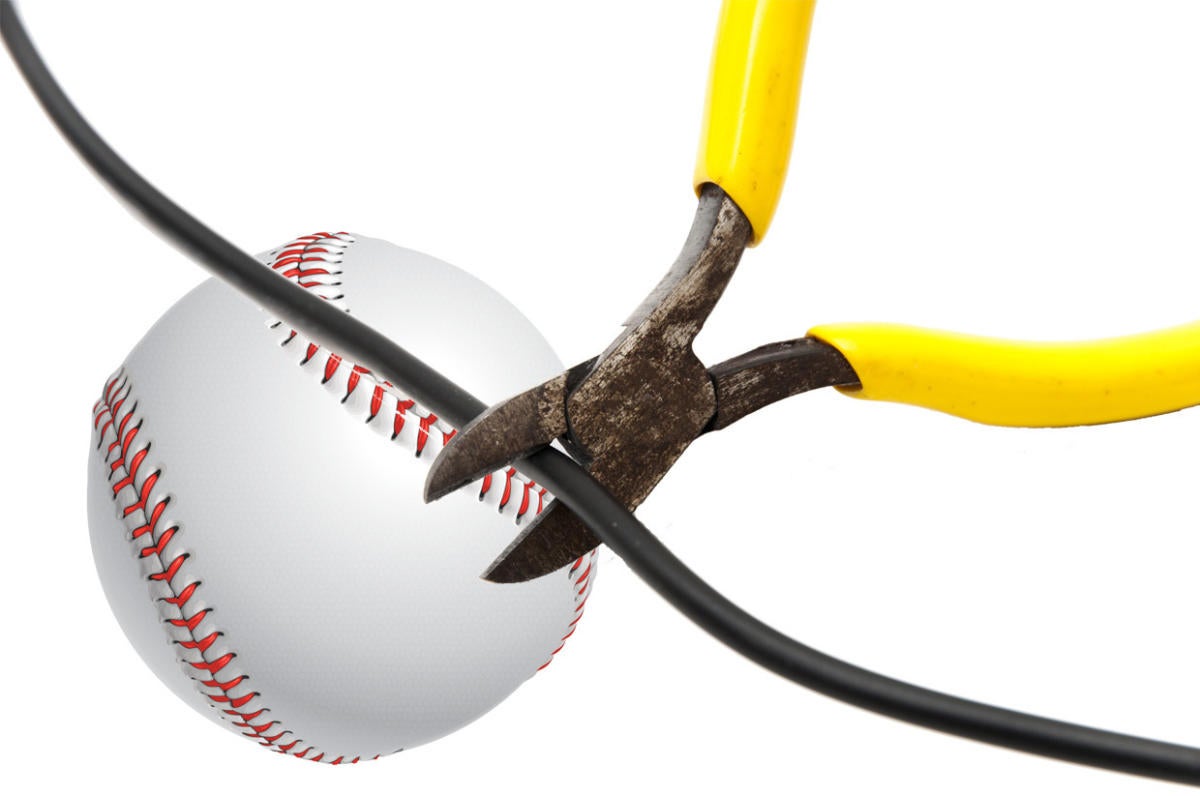 Update: With the World Series tied up, the Indians face the Cubs in Chicago tonight in game three. First pitch is scheduled for 8:00 pm Eastern time.

Plug an antenna into your TV tuner and you can watch the games on Fox. Live outside the range of TV broadcast towers? Look to one of the streaming-TV services that carry FS1: Sling TV or PlayStation Vue. Neither of these forces you to sign a long-term contract, so you can cancel after the Series is over if you decide they don't deliver adequate value. 
And don't miss our in-depth guide to the best second-screen apps for watching Major League Baseball. 
Major League Baseball has placed more hurdles in front of cord cutters than any of the four professional sports leagues. It has made baseball broadcasts the exclusive province of cable/satellite networks, even for your local teams. Add to that the league's draconian blackout policies, and the prospect of watching the Grand Old Game without a pricey TV subscription seems as reachable as a Clayton Kershaw slider.
It doesn't get much easier come October. This year's postseason games will air nationally across five networks: Fox, Fox Sports 1 (FS1), ESPN, TBS, and Major League Baseball Network (MLBN); all but the first are cable/satellite channels you can't tune into with a TV antenna. Fortunately, with some combination of over-the-air and over-the-top options, you can still watch virtually every at-bat from the Wild Card round to the World Series. Here's how.
Over the air
Sling TV
Playstation Vue
MLB.tv
Postseason.TV
Over the air
Of all the channels carrying postseason games, Fox is the only one available over the air. The good news is Fox is the exclusive broadcaster of the World Series, so you'll need only an antenna to see the American League and National League champs battle for the Commissioner's Trophy. You'll also be able watch some NLCS games, which will be split among Fox, FS1 and MLBN.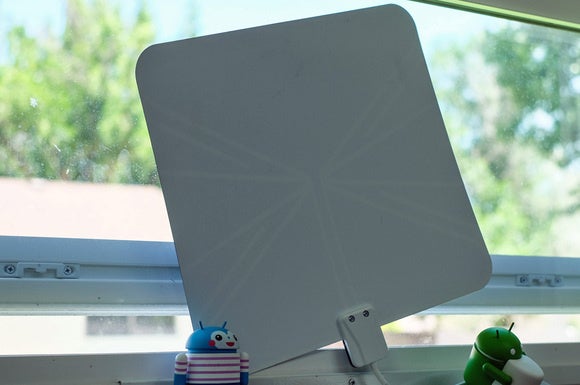 Ready to cut the cord? Read our guide to the best indoor TV antennas.
The bad news for cord-cutters is that you won't be able watch anything else without subscribing to one of the options that follow.
Sling TV
Sling TV is your single best option for watching the postseason without a cable subscription. In fact, you can access a significant amount of games for what you'd pay for a couple of beers at the ballpark. (Here's a guide to Sling's entire channel lineup.)
If you already have an antenna that can pull in a Fox affiliate, you can add ESPN and TBS to your channel lineup by subscribing to Sling Orange—Sling's base package—for $20 a month. That will get you the AL Wild Card game, which airs on ESPN, and the entirety of the ALDS and ALCS, carried exclusively by TBS.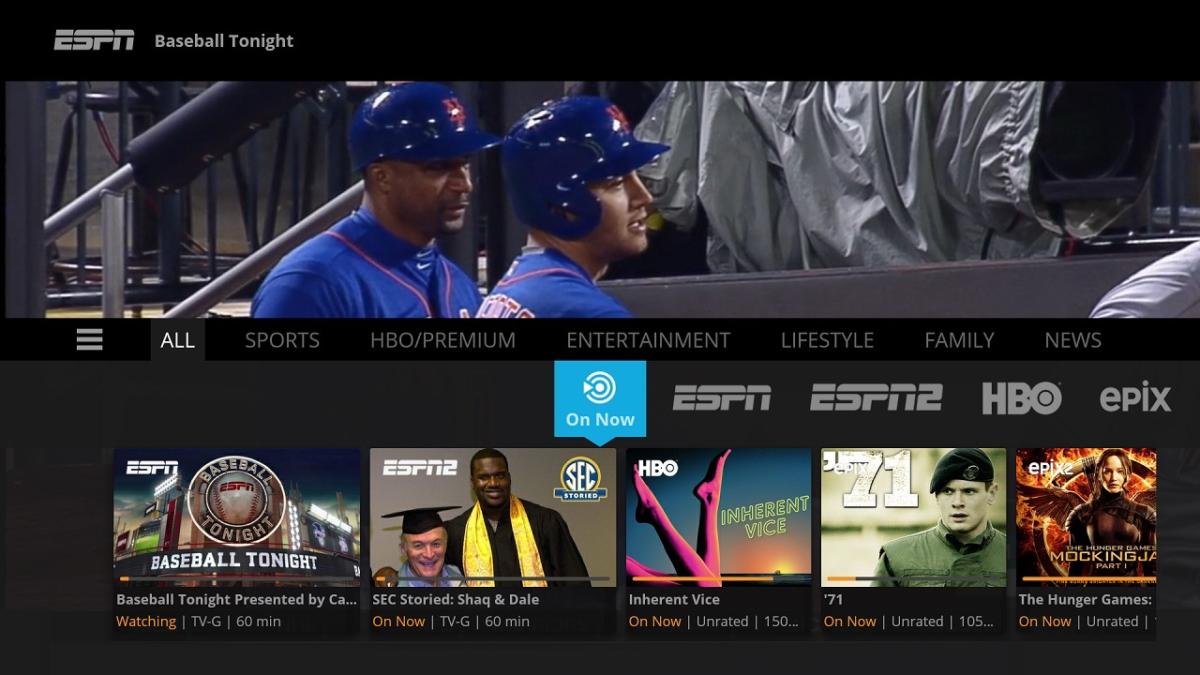 That still doesn't cover you for any NLCS games that air on FS1, but SlingTV recently added FS1 (and local Fox affiliates in select markets) to its offerings. To get it, just upgrade to the Sling Blue package for $5 more per month. If you don't have cable, this is definitely your best option, as it will bring you the entire MLB postseason from the first pitch to the last out, minus the handful of games that air on the cable-only MLB Network.
If you're hesitant to add a streaming subscription to your budget just for the privilege of watching postseason baseball, remember that with a Sling TV package you get access to many other popular cable channels including CNN, HGTV, and Comedy Central. There's no contract, so you can cancel as soon as the World Series ends, though you might find you don't want to. Sling TV also offers a free seven-day trial, so you can essentially watch the first week of postseason play without spending a dime.
Playstation Vue
If you own a PlayStation console, a Roku device, or one of Amazon's Fire TV products, you have an additional option for streaming postseason games: PlayStation Vue. This streaming-TV service offers many of the same channels as Sling TV. You can read ourcomplete guide to PlayStation Vue here.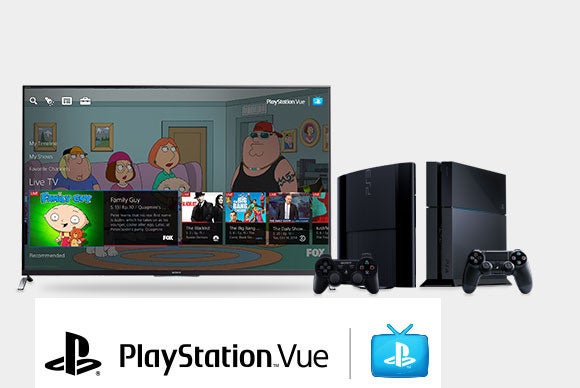 Playstation Vue's basic Access package will get you ESPN, TBS, Fox, and FS1 for $40 a month. That's $15 more than the comparable Sling TV package, but it also includes more than 60 channels to Sling Blue's 40 plus. On the other hand, Sling TV allows you to stream to more devices, including Apple TV, Xbox One, Windows, and MacOS.
MLB.tv
If you're an MLB.TV subscriber, you already have streaming access to postseason games—sort of. Although Major League Baseball's subscription service delivers live streams of every regular season out-of-market game, the league's blackout policies prevent it from live-streaming the playoffs and the World Series anywhere in the U.S. or  Canada. Instead, archived streams of postseason games are available to subscribers in blacked-out areas about 90-minutes after the game's conclusion.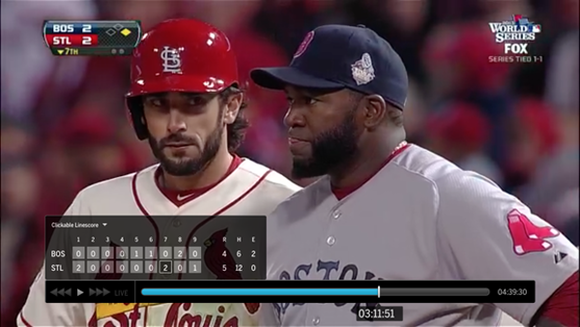 If you have the willpower to abide a self-imposed media blackout (no spoilers!), it's not a bad way to watch the October action without taking on the cost of an additional streaming subscription. Even if you're not a currently a subscriber, it might be worth signing up as it's the least expensive way to catch the postseason: as of now, MLB is offering subscriptions for $3.99 for the rest of the year.
Postseason.TV
Update: Postseason.TV is available this year for $4.99, but only for the American League play-off series. Although MLB hasn't yet said if it will offer Postseason.TV this year, in the past this was another option for cord-cutters to catch the October action. Unlike MLB.TV, this postseason-only service offered live game feeds without blackout restrictions. But it's typically only offered some of the games—last year it was only the NL playoff games—and not the TV broadcast feeds, but rather alternate angle feeds similar to what TNT Overtime offers for the NBA playoffs. The service offered 8 to 10 different angles without broadcaster commentary, in-game interviews, and other enhancements. Subscribers could pick up to four games to watch at one time in a mosaic mode.
Postseason.TV has never really been a substitute for TV broadcasts, but it was affordable—usually around $5—so if cost is more important to you than content, it's worth keeping an eye out for it.
Batter up
Major League Baseball continues to be stingy with live streaming. But hopefully as theNFL and NBA continue expanding their online viewing options, the league will rethink its policies in upcoming seasons. Until then, you can take advantage of these cable alternatives, and along with our guide to second-screen baseball apps, create your own Diamond Club from which to watch baseball's 10 best teams slug it out to the Fall Classic.