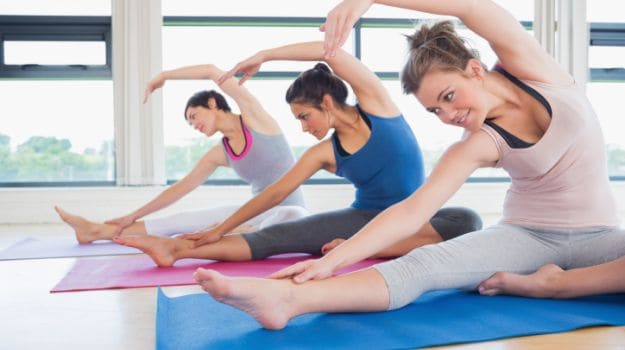 The Ministry of Ayurveda, Yoga and Naturopathy, Unani, Siddha and Homoeopathy (AYUSH) is mulling to rope in celebrities from Bollywood and sports like Amitabh Bacchhan and Virat Kohli for the mega event to be held on 'International Yoga Day' at Rajpath here on June 21.
(International Yoga Day Will Help Popularise Yoga Globally: President Pranab Mukherjee)
"We have made many celebrities brand ambassadors for publicity of the event. We are also trying to include them in this. In that, there are names like Amitabh Bachchan, Shilpa Shetty and Virat Kohli," Minister of State for AYUSH Shripad Naik said at the sidelines of an event. He said that preparations are going on "full swing" for the International Yoga Day and the main program  be held at Rajpath.
(India To Lead the World on International Yoga Day)
"We are expecting around 35,000-40,000 people to be present there. Everybody will perform yoga. Prime Minister Narendra Modi will also grace the occasion and present his views. The program will conducted between 7 am and 7.35 am in the entire country simultaneously," he said.
(Prime Minister Narendra Modi Wants Your Inputs for International Yoga Day)
With close to 40,000 people expected to take part in the mega event, the AYUSH Ministry is also trying to register the event into the Guinness Book of World Records."Our Ministry is also trying to register the mega event in the Guinness Book of World Records," Naik said. He said that the International Yoga Day has got the support of 177 countries. Free yoga camps are being organized in 651 districts while in Delhi 100 such camps have been organized.
(70 Groups in US Join Hands to Organize Events on Yoga Day)
The UN General Assembly had in December last year adopted an India-led resolution, supported by over 175 UN member-states, declaring June 21 as 'International Day of Yoga', recognizing that "Yoga provides a holistic approach to health and well-being". Naik said the Ministry is also organizing an international conference on yoga for holistic health and the theme includes traditional basis of yoga, yoga in disease prevention and health promotion, therapeutic potentials of yoga, yoga for global peace, yoga and its applications and living traditions of yoga.
["source-ndtv"]