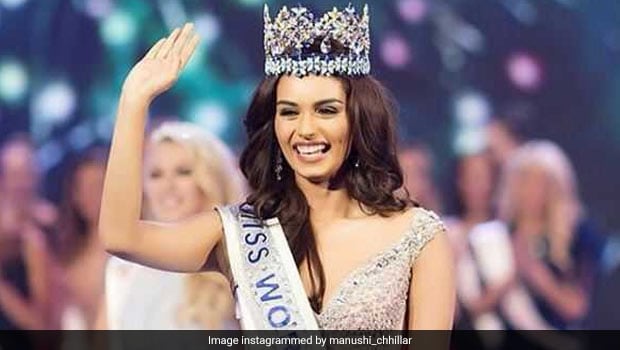 Manushi Chhillar was declared Miss World 2017 at the prestigious Miss World pageant in China on Friday. This is India's first win in the pageant after 17 years and congratulations came pouring from every corner of the country. For the medical student hailing from a family of doctors, winning the Miss World title was always a childhood dream. While preparing for the mega event, Manushi tried her best to attend as many classes as she could, after her classes she would work out and then study at night.
As soon as she was crowned Miss India, Manushi knew the journey ahead wasn't going to be a cakewalk. Celebrity Nutritionist Nmami Agarwal put her through a high protein diet. Nmami was sure she didn't want Manushi Chhillar to starve through the drill and created a meal plan that was wholesome, healthy and balanced. For breakfast, Manushi would typically have cereal with yogurt and fresh fruits. Her lunch was a bowl of rice or one/ two chapati, a vegetable dish , salad and raita. In the evening Manushi would have a fruit smoothie with cucumber and carrot sticks. Her dinners were moistly protein dense with a quinoa pulav, tofu salad and soup. She would keep herself hydrated at all times, drinking 3 litres of water daily.
Miss World 2017 Manushi Chhillar would train 4 to 5 times week. She would also do yoga regularly. Squats and free running were also part of her routine.
She even shared some of her secrets on social media, as she prepped up for the pageant .
"Diet Tips of The Day from @nmami.agarwal !! If fitness is your thing then…
1. Don't skip breakfast: Skipping breakfast increases hunger pangs by the end of the day.
2. Eat regular meals and use smaller plates: Eating regular meals helps to reduce the temptation to snack on food that is high in fat and sugar.
Source:-food.ndtv